Product
8
/22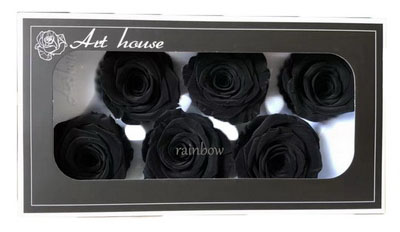 Alternative Images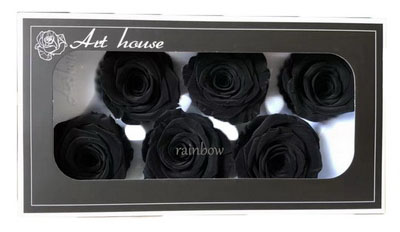 5-6CM (6pcs-box) Solid color preserved rose head-black color
market Price:
$ 9.5
Sale Price:

$ 8.5
Preserved Rose Flower
Preserved flower is made by roses, carnations, hydrangea and other categories of fresh cut flowers, after dehydration, bleaching, drying, dyeing and a series of complex processes processed as dried flowers, but it feels almost the same with fresh flowers from the color, shape, ect.It retains the characteristics of fresh flowers, it can last at least 3 years.
Advantages
1). Do not need watering, without daily care.
2). Never fade, preservation last 3-5years, looks same as fresh.
3). Material is natural flowers & plant, without any pollution.
4).No pollen, pollen allergy crowd can also be normal enjoy flower.
Usage
Alentine' s day gift,Christmas day gift,Bithday gift,Mother' s day gift,Spring festival gift,Wedding gift.
Best creative gift for wedding day. House decoration.
Best creative gift for the child' s birth. Flower arrangement.
Best creative gift for mother & friends & lover & clients.
more photos: