Product
3
/12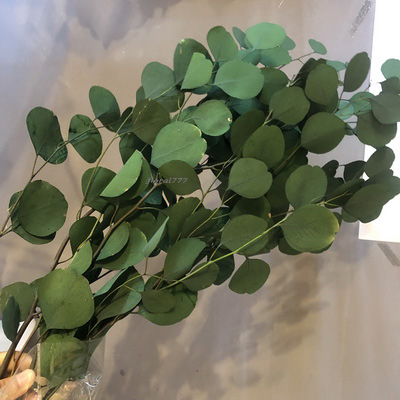 Alternative Images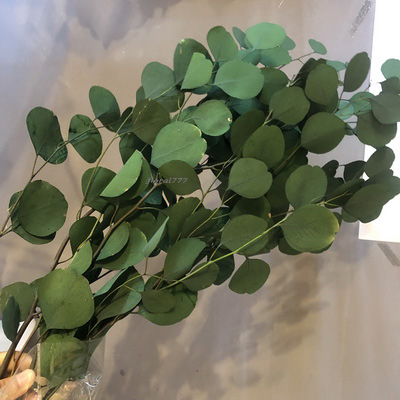 Preserved Eucalyptus-10
market Price:
$ 3.5
Sale Price:

$ 2.9
Natural Preserved Everlasting Apple leaf Dried Eucalyptus Leaves Green Silver Dollar Eucalyptus for Wedding Flower Decoration
| | | |
| --- | --- | --- |
| silver dollar | round leaves Eucalyptus | Willow leaf Eucalyptus |
| | | |
| 110-120g/pack | 10stems/pack | 110-120g/pack |
New Arrivals Real Natural Preserved Everlasting Eucalyptus Leaves
It is real natural leaves with subtle fragrance.
* Suggestions: Use these novelties in arrangements for any season! Put them in bouquets, centerpieces and arrangements .
* Excellent decoration items for family,hotel,restaurant, coffee bar, office, room,cabinet, garden etc.
* Dried flowers is amazing addition to any arrangement.They add a natural and add unmistakable beauty to any piece. Mother nature created these flowers and their beauty so that makes it easy to use them and make your crafts beautiful.
| | |
| --- | --- |
| Product Type: | New Arrivals Real Natural Preserved Everlasting Eucalyptus Leaves |
| Material: | Cut Fresh Eucalyptus Leaves |
| Specification: | around 100-110g/pack |
| 40-60Length: | 40-60 cm |
| Feature: | Real touched and natural looking,Fragrance |
| Usage: | Crafts,Gifts,Decoration,Garden,Festival,Wedding,etc. |
| Color: | Natural green or red |
| Saving Time: | Has been preservation ,can be kept around 3-5 years . |